Six milestone
Wuhan Tianxingzhou Yangtze River Bridge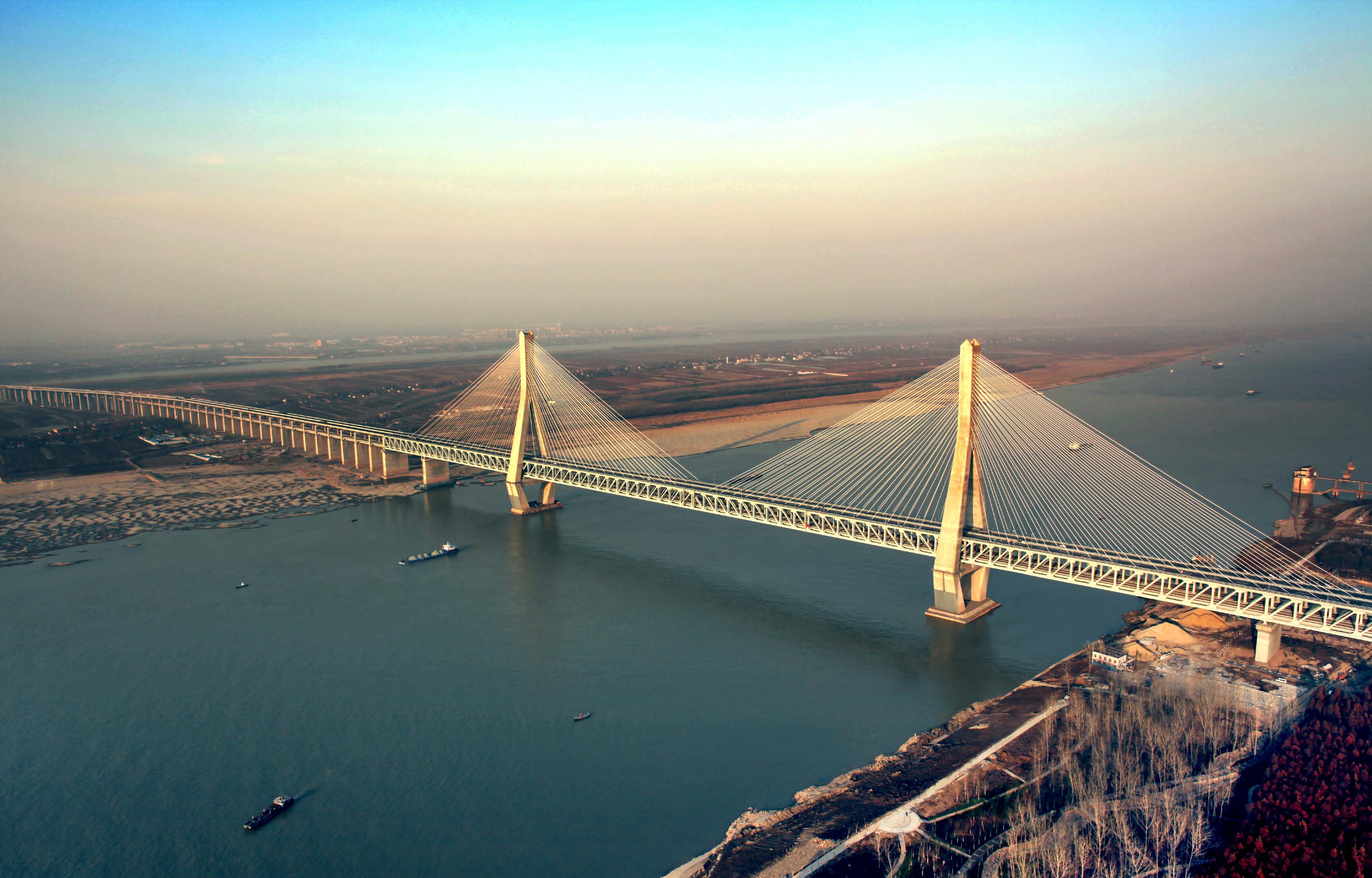 Wuhan Tianxingzhou Yangtze River Bridge
 is a rail-cum-road cable-stayed bridge with the largest span in the world, which is located 10km to the downstream of The Second Wuhan Yangtze River Bridge. It begins from Ping'anpu in Hankou in the northwest to Wuqing Road in Wuchang in the southeast. The main bridge is 4657m long with a main span of 504m. The approach lines of highway and railway are  8.043km and 60.3km respectively. There are 91 piers in total. With the main span of 504m, the bridge becomes the largest span rail-cum-road bridge in the world. It is the
It is the second rail-cum-road cable-stayed bridge in China and the first rail-cum-road cable-stayed bridge with 4-track railway for passenger-cargo transport in the world. It is the largest loading rail-cum-road bridge with the loading amount of 20 thousand tons.
Meanwhile, Wuhan Tianxingzhou Yangtze River Bridge is the first large span cable-stayed bridge that satisfies the demand of high-speed railway operation in China. The 4-track railway is PDL(passenger dedicated line) for Beijing-Guangzhou High-Speed Railway and Huhanrong fast railway, in which the designed speed for Huhanrong fast railway is 250km/h. The upper-deck is a 6-lane highway with designed speed of 80km/h while the lower-deck is a 4-lane railway with designed speed of 200km/h. The bridge won "Gorge Richardson Prize" of the 27
th
 International Bridge Conference and the First Prize of National Awards for Progress in Science and Technology in 2013.