Six milestone
Nanjing Dasheng Yangtze River Bridge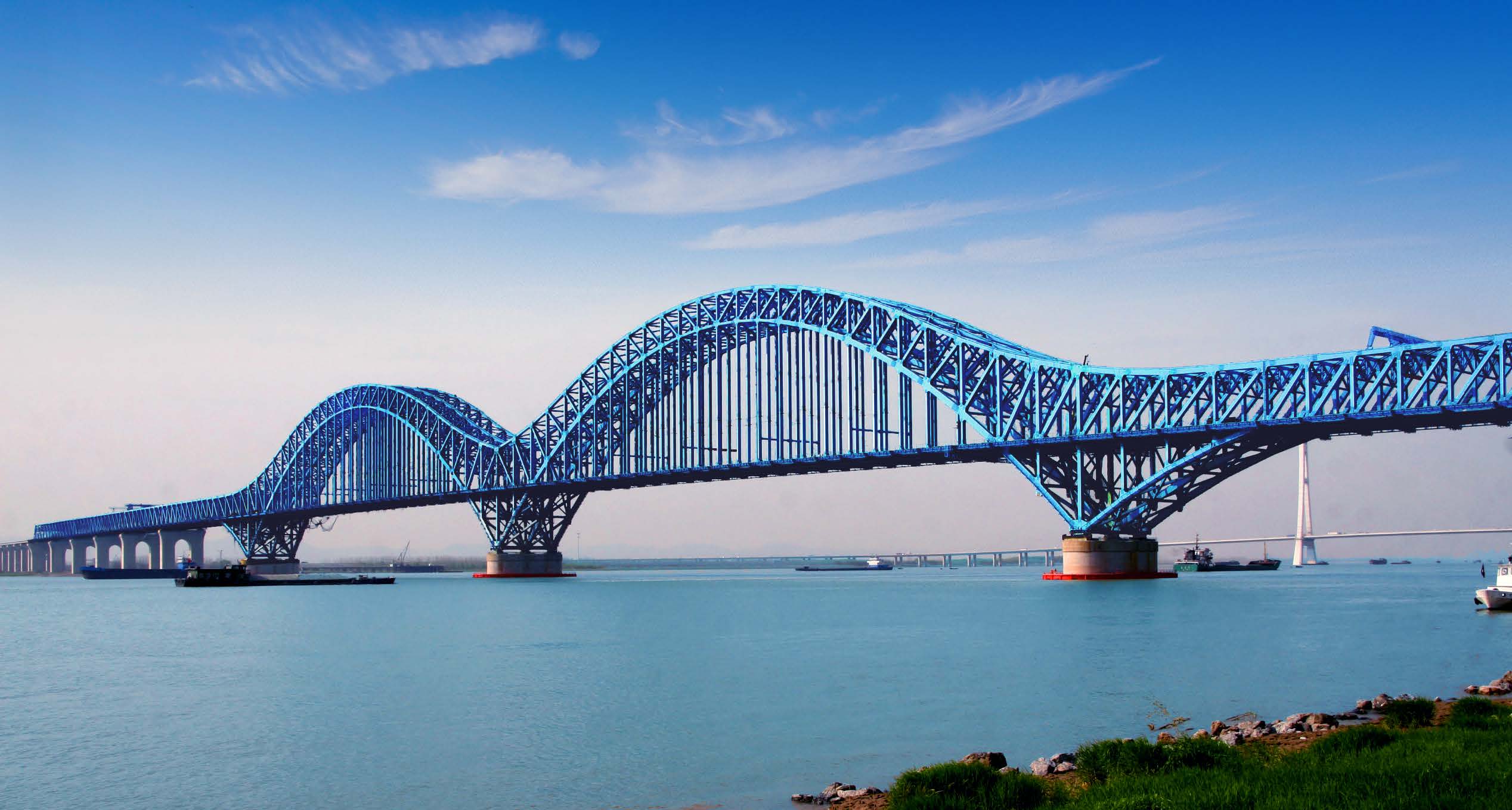 Nanjing Dashengguan Yangtze River Bridge
 is the first six-trackl high-speed railway bridge in the world. Located at 20km to the upstream of Nanjing Yangtze River Bridge, it is a cross-river channel for Beijing-Shanghai High-speed Railway, Huhanrong fast railway and a 2-lane metro. As the first commenced project of Beijing-Shanghai High-speed Railway line, the bridge is about 9.3km long, in which the main bridge is about 1.6km. It is not only vital for Beijing-Shanghai High-speed Railway line, but also an important part of Huhanrong fast railway and Nanjing Railway Hub.
The main bridge is a six-span continuous steel truss arch bridge , which adopts a novel stress system forcing jointly by three trusses and overall bridge deck slab featuring "high speed, large span and heavy load". The designed speed for the bridge reaches 300km/h. And it is designed to have 3 trains in different speed running at the same time: passenger trains from Beijing-Shanghai High-speed Rail, trains from passenger-cargo Huhanrong Fast Railway (designed speed of 200km/h) and metro Line 8 (80km/h). It was awarded the "Gorge Richardson Prize" of the 28
th
 International Bridge Conference.